Drain & Sewer Company
Expert Drain Tile Repair for flooded basements, cracked foundations and clogged drains.
---
Free Quote
About Us
How Your Drainage System Works
---
An unfortunate responsibility of being a homeowner is dealing with every aspect of the house's structure – including the plumbing. When it comes to your home's drainage system, issues may not be obvious as majority of your plumbing lives behind walls and beneath your home. To prevent substantial damage, it's important you keep your drainage system maintained and functional. Regular inspections from our team of experienced plumbers can save you time, stress, and money. As a family-run business built on trust, our top priority is honesty and transparency. At the end of the day, we want to ensure that your family feels safe and that your home's drainage system is running smoothly.
The water from your toilet, shower and sinks transport wastewater and sewage from your home's sewer system to a sewage treatment plant. While the line between your sewer system and the treatment plant is considered municipal responsibility, as a homeowner, you are responsible for maintaining the pipeline that runs from your home to the edge of your property line. All of the drains in your home lead to sewers, and all sewers lead to a treatment plant. Together, these compartments make up your home's drainage system.
---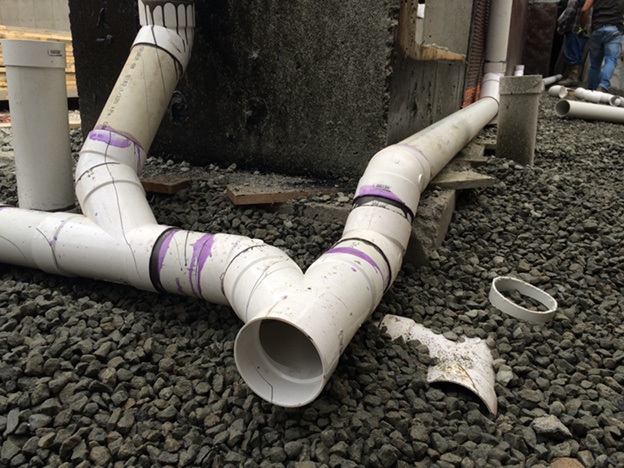 ---
GSP is your trusted partner in the Lower Mainland for top-notch drainage, heating, and plumbing services at competitive rates. Our skilled and licensed professionals understand the intricacies of plumbing issues and work diligently to resolve them swiftly. Whether day or night, rely on GSP to provide unparalleled service in locations throughout the Lower Vancouver:
Hope
Chilliwack
Mission
Abbotsford
Surrey
Langley
Richmond
Burnaby
New Westminster
Port Coquitlam
Coquitlam
Maple Ridge
Pitt Meadows
Port Moody
Vancouver
Squamish
Whistler