Poly-B Pipe Replacement Service
Polybutylene Replacement
There are several reasons why household plumbing in the Lower Mainland fails. In many cases, it could be due to the age of the hardware, as older systems wear down after decades of continuous use. But if you have chronic issues with leaky or burst pipes, the culprit could be the Polybutylene (Poly-B) pipe: a piece of grey, plastic piping that was commonly installed in older homes throughout British Columbia.
---
Free Quote
About Us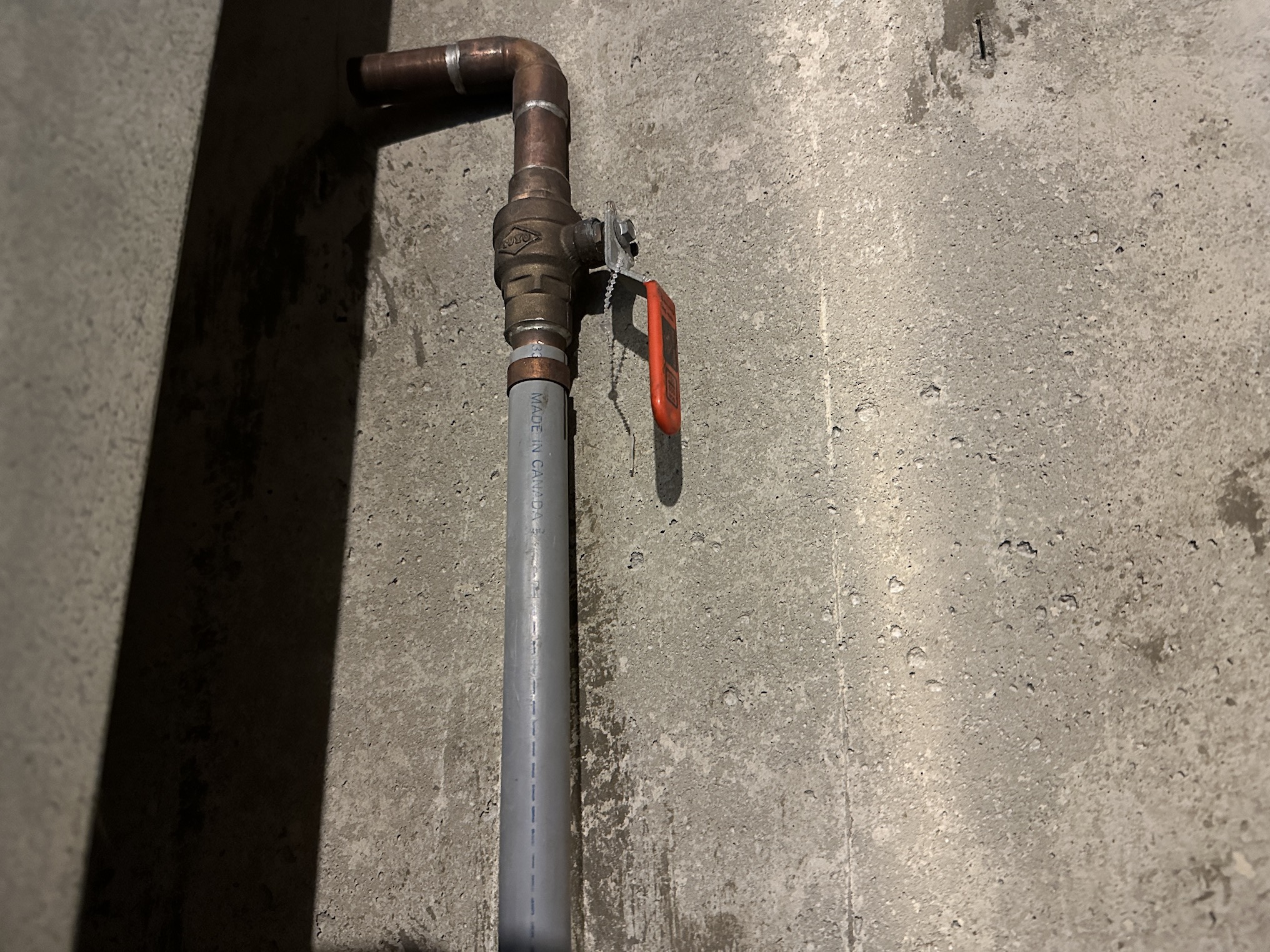 What is Poly-B Pipe?
---
Homes throughout the Lower Mainland that were built between the 1970s and mid 1990s have Poly-B pipe systems. At the time, it was thought that Poly-B (short for polybutylene pipes) in the Lower Mainland and other surrounding cities was an efficient, cost-effective alternative to traditional copper piping. This saved contractors a great deal of time and money during the construction process. While it is true that Poly-B was cheaper and simpler to install compared to copper, time has shown that it is far less durable and reliable. Within 10 years, many systems equipped with Poly-B in the Lower Mainland experienced issues such as leaking, irregular water pressure, hairline cracks, mold growth, loose fittings, and in serious cases, complete pipe bursts.
To prevent piping issues and flooding, it's crucial that homes equipped with Poly-B in the Lower Mainland, Port Coquitlam, Port Moody, and Anmore have their plumbing updated to meet modern standards.
Type of Pipes
---
PEX piping, short for cross-linked polyethylene, is faster to install and a fraction of the price of copper fittings. It also far more durable and can withstand high heat conditions compared to Poly-B pipe. There are three different classes of PEX pipes to choose from:
Class A PEX Piping is the toughest, most expensive, and highest quality of the three. Manufactured using a special process that cross-links the molecules in the polymer material, this type of piping is flexible, strong, resistant, and can withstand high pressure and temperature variations.
Class B PEX Piping is slightly less durable than Class A but is perfectly suitable for residential home construction projects. Despite the slight differences in the manufacturing process, this type of piping is also cross-linked to provide a high-quality result that can withstand moderate pressure and temperature fluctuations.
Class C PEX Piping is the least expensive of the three and is best suited for low-pressure, low-temperature applications. This type of piping is not cross-linked, making it the least durable class. It is commonly used in radiant floor heating systems.
In comparison, Poly-B pipe, also known as polybutylene piping, is far less durable than PEX pipes. A flexible plastic plumbing material, Poly-B pipes are prone to cracking and splitting, which leads to leaks and water damage. PEX pipes on the other hand, are far more reliable and are resistant to corrosion, freezing, and bursting. Their longer lifespan makes it an excellent choice for both residential and commercial plumbing applications.
To prevent piping issues and flooding, it's crucial that homes equipped with Poly-B in the Lower Mainland, Port Coquitlam, Port Moody, and Anmore have their plumbing updated to meet modern standards.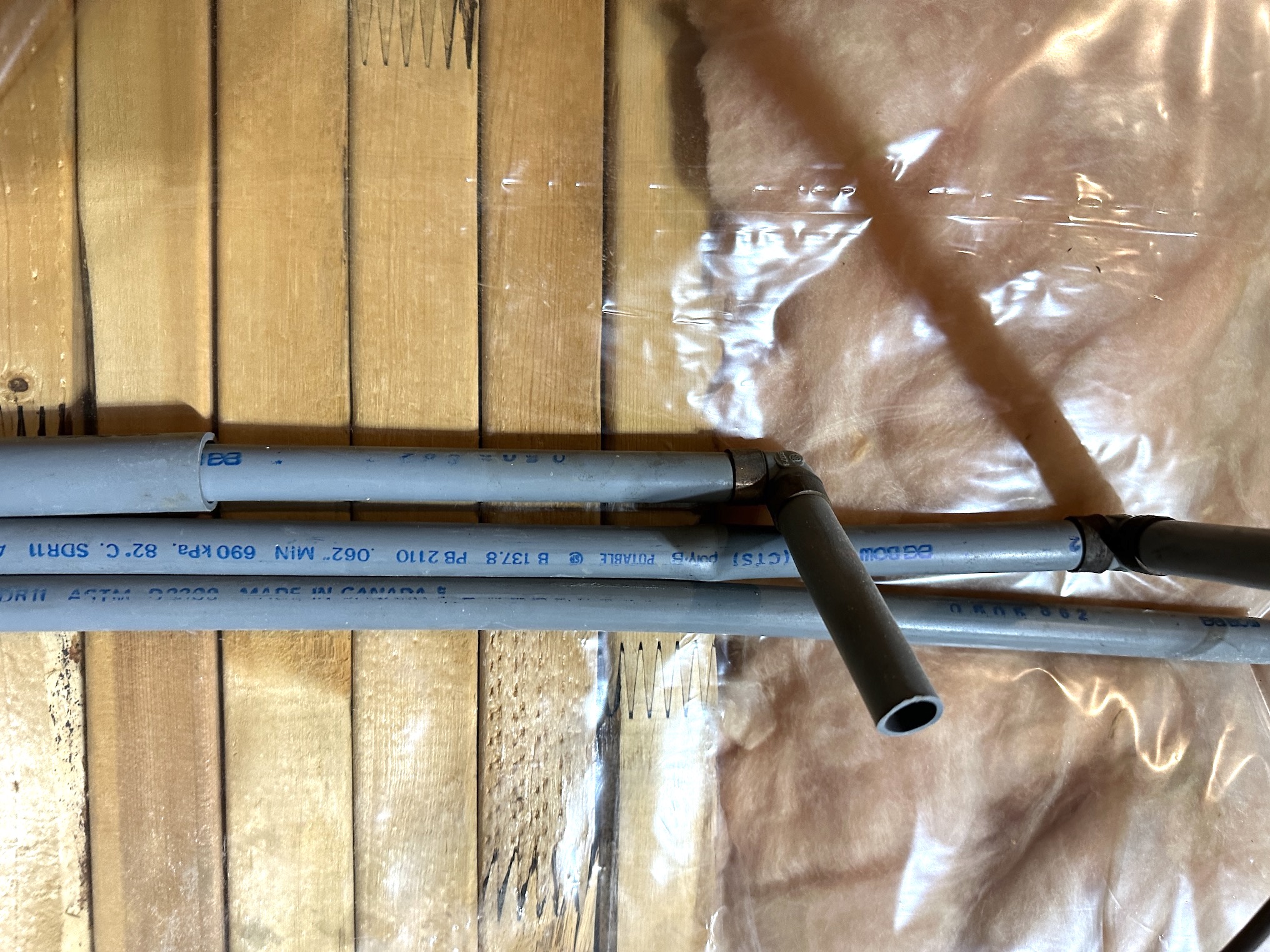 How Do You Know If Your Home Has Poly-B Pipes?
---
To check if your home has Poly-B pipes, take the following steps:
Check to see when your house was built. Poly-B was used in homes built between 1978 and 1995, so homes built outside of those dates typically do not have this type of pipe.
If they are accessible, take a quick look at your existing water pipes. Poly-B piping is grey or black and made from a flexible material. The best places to check would be underneath the kitchen sink, near the hot water tank or meter, underneath the bathroom sink, or at the main water shut off.
Consult an expert. If you are not able to determine whether or not your plumbing system was built using Poly-B pipes, our contractors can give you an answer.
Should You Replace Poly B Pipes?
---
While commonly used in homes as a cheaper alternative to copper pipes between the 1970s and 1990s, Poly-B piping have proven to be problematic.
One of the biggest concerns with Poly-B plumbing is that it is prone to leaks and bursts. Various factors such as exposure to chemicals, water pressure, and age of the Poly-B piping can cause the system to fail. This can lead to extreme water damage, increasing your odds of mold growth, property damage, and risks the health and safety of any residents.
Another reason to invest in Poly-B replacement services is to meet the safety standards of home insurance companies. Due to the instability and high failure rate of Poly-B, many insurance companies will refuse to insure homes with Poly-B plumbing. Additionally, Poly-B piping is no longer approved by building codes, limiting your options when it comes time to sell your home in the future.
So, should you invest in a Poly-B pipe replacement? Absolutely! While switching out your home's plumbing systems may seem like a large investment at first, it can actually save you money in the long run. You can avoid costly repairs, reduce your risk of plumbing problems, and gain the peace of mind knowing your plumbing is up to code and installed correctly.
---
Cost to Replace Poly-B Piping
---
Our team of professional plumbers are here to ensure the safety and efficiency of your plumbing. If you have polybutylene plumbing in your home or commercial space, it's important to have these replaced by experienced plumbers. If not handled correctly, you could be spending more time, money, and resources to undo an improper installation.
At GSP, our expert plumbers offer reliable and affordable services. The cost of a Poly-B replacement depends on the material designation (plastic fittings vs. copper fittings vs. brass fittings). For example, when investing in a polybutylene pipe replacement, homeowners typically spend between $1,500 to $8,000 for plastic. However, the cost increases to fall between $2,500 to $15,000 for copper.
While this is a general estimation of the cost to replace Poly-B plumbing, every case is different. To receive a customized quote on your Poly-B re-piping, contact our team today.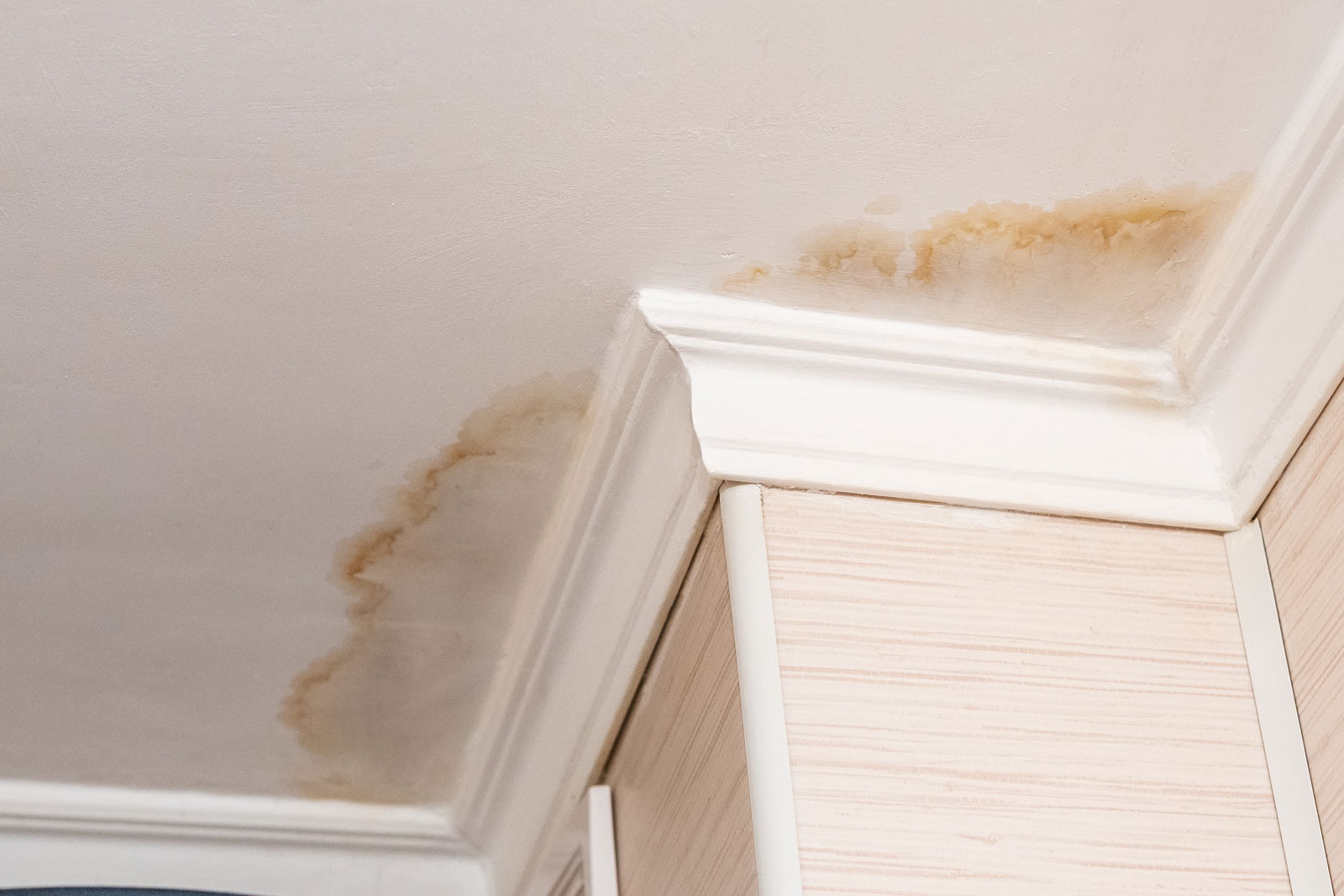 The Risks of Poly-B in the Lower Mainland
---
If you are debating whether or not you need to replace your Poly-B pipes, here are a few risks of keeping it in your plumbing system:
Leaks
Floods
Mold growth on your walls, floors, and ceiling
Increase in insurance premiums
Voided coverage of your home
Lowered resale value of your home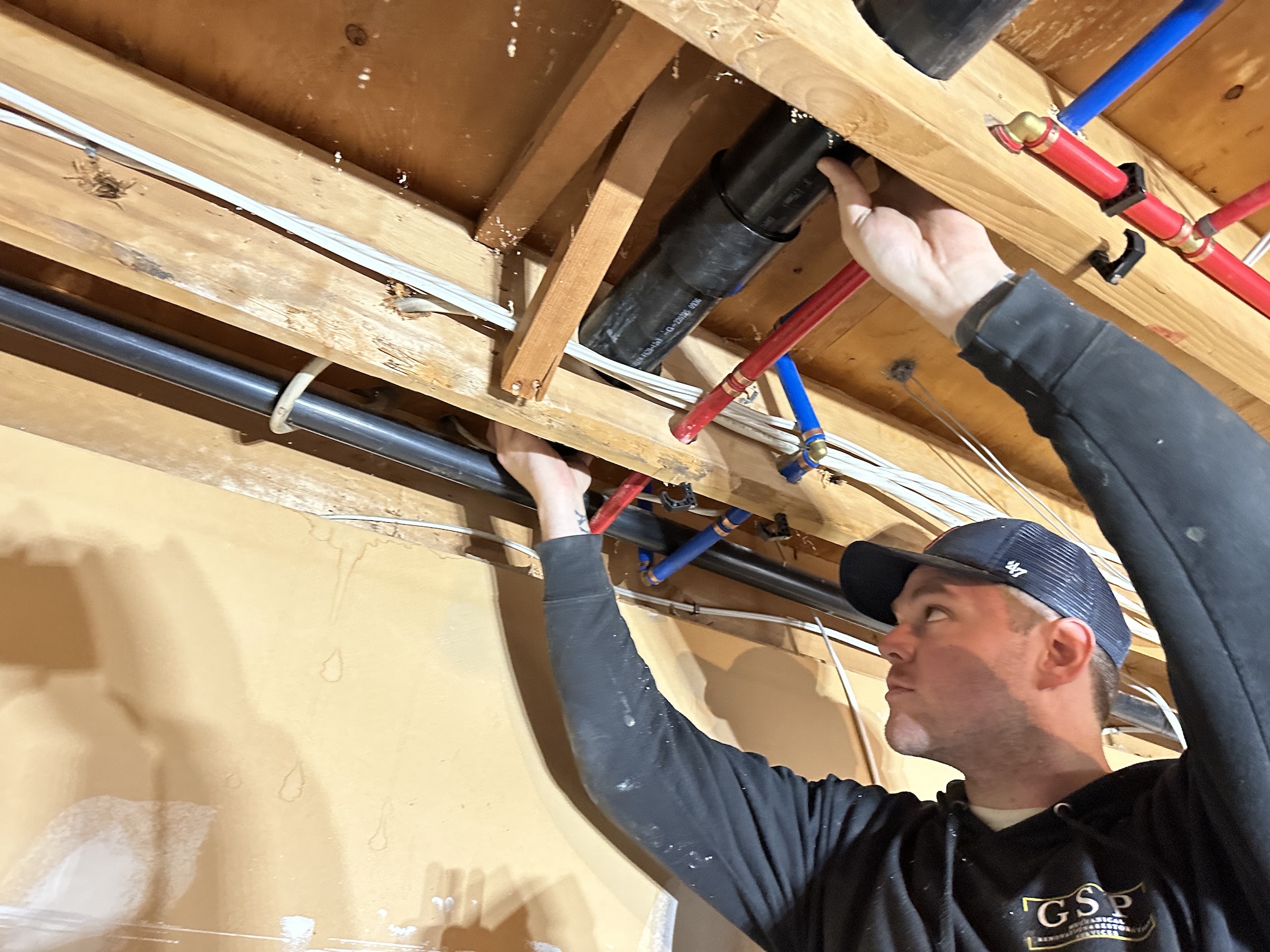 Need a Poly-B Replacement?
---
Call GSP for quick and efficient solutions. Our team can provide expert replacement of Poly-B piping to minimize your risk of future plumbing issues. Since Poly-B systems can create several issues and compromise the safety, value, and reliability of your home, it is important to update it as soon as you can.
Still unconvinced? We will give you an honest and upfront assessment based on the current workings of your plumbing system. Based on that, we can determine what the best solution is for you. Whether that is a complete replacement of all the Poly-B pipes in your home or a gradual replacement over time, our team will be there every step of the way.
Our ticketed journeymen plumbers are experts and fully qualified to perform evaluations and replacements of this material. To avoid future issues and ensure the proper handling of your Poly-B replacements in your BC home, you can trust us to provide the solutions best suited to your case.
Benefits of Choosing GSP
---
When you need prompt and reliable plumbing services, GSP is the team to choose. As a family-run business, we understand the importance of keeping your home safe. That's why we offer quick, affordable, and efficient repairs and replacements throughout
Greater Vancouver
,
Fraser Valley
, and the Lower Mainland. Whether you need
full-service plumbing
,
drainage
,
heating
, or
mold removal services
, our team is here to help.
---
GSP is your trusted partner in the Lower Mainland for top-notch drainage, heating, and plumbing services at competitive rates. Our skilled and licensed professionals understand the intricacies of plumbing issues and work diligently to resolve them swiftly. Whether day or night, rely on GSP to provide unparalleled service in locations throughout the Lower Vancouver:
Hope
Chilliwack
Mission
Abbotsford
Surrey
Langley
Richmond
Burnaby
New Westminster
Port Coquitlam
Coquitlam
Maple Ridge
Pitt Meadows
Port Moody
Vancouver
Squamish
Whistler